Torero HD 1-6x24 Reticle
MRB-W
Designed by the professional shooters based on 5.56 calibre, MOA + Custom Rangefinding BDC Reticle with wind holds (MRB-W) and scope systems provide high speed target acquisition with uncompromising quality and durability for shooters who need to engage targets from point-blank out to extended ranges. It features a 1MOA dot surrounded by a 4-MOA circle. Each small grid 1 MOA on the horizontal stadia. Rangefinding features with the squares in the upper right can be used for Rangefinding and it measures a custom height/width of 46cm (18") from 300-500 meters. A 0.5 MOA Windage holds points to make it ideal for any setting from open desert to heavy cover and urban environments.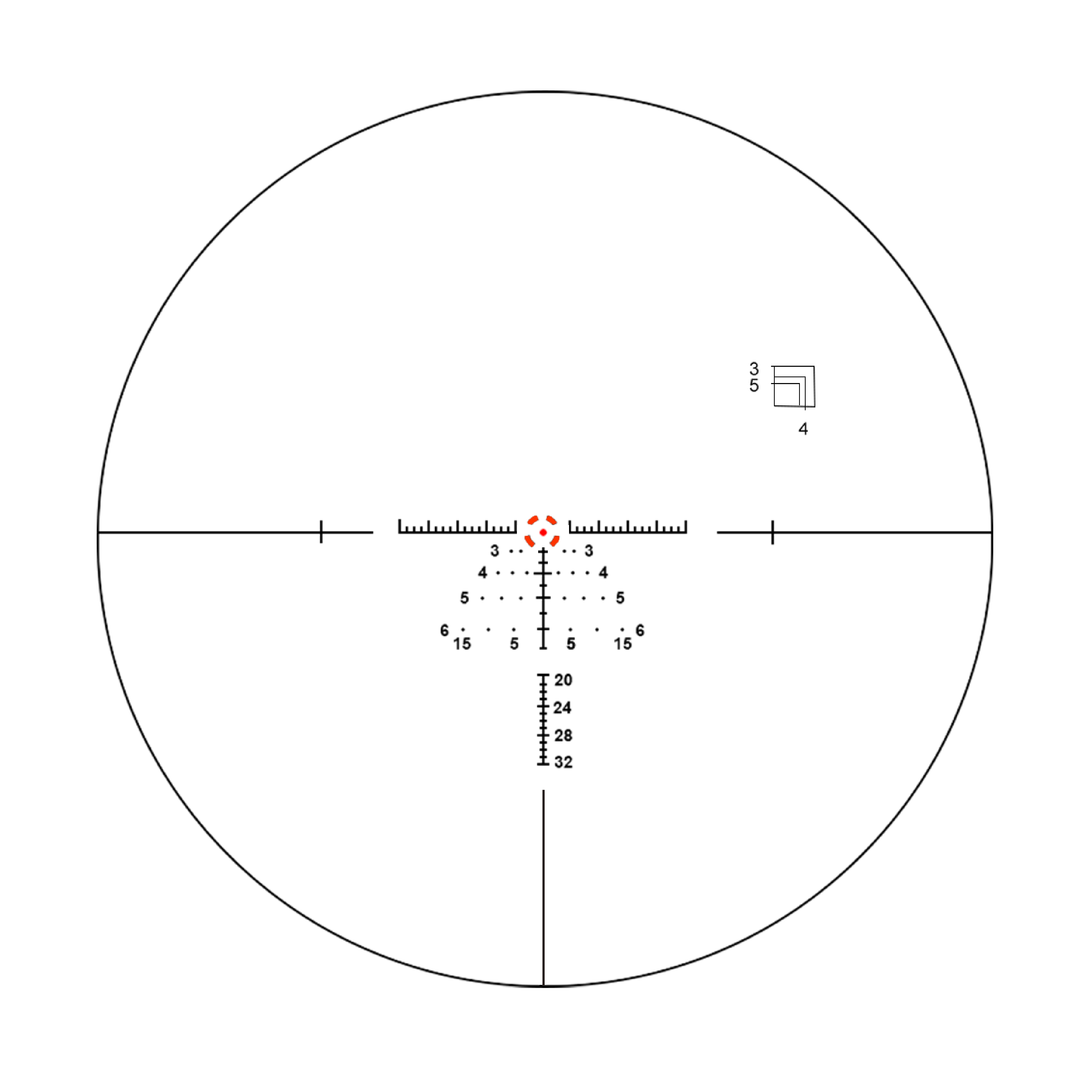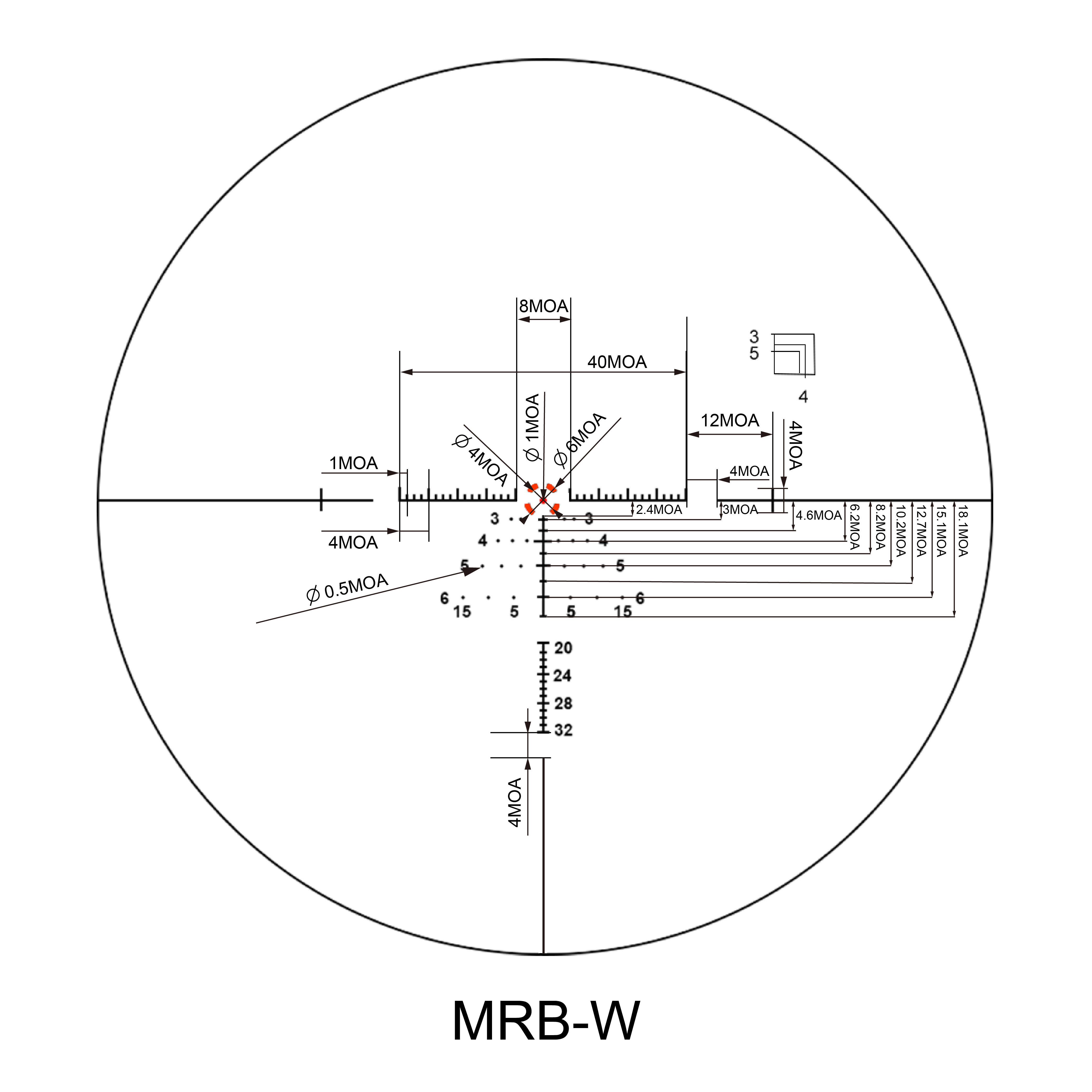 RHM-1 
Mil based hash marks reticle is designed for close range quick, accurate shots
with the known ballistics of the weapon and ammunition.